Our Pastor
Pastor Angela Roberts Jones
Angela Roberts Jones is presently the Senior Pastor of the Greenhill Church and Christian Outreach Ministries in Clarksville, Tennessee. Pastor Angela is a prolific prophetic preacher-teacher delivering a relevant word of empowerment and healing for such a time as this. She believes that her fundamental purpose and passion in whatever role or position she holds in life is to ENCOURAGE hope and healing to those who are broken or discouraged, to EQUIP by assisting others in maximizing their gifts to fulfill their purpose, and to EMPOWER others to live life to the fullest through intellectual, spiritual, emotional wellness. She is a trailblazer and a progressive thinker who believes that learning to enjoy and celebrate life are found in living in the peace, power, presence and promises of God. She is actively engaged in her community and believes that now, more than ever, the church is to impact culture as the light of the world as we also advocate for those who are economically oppressed.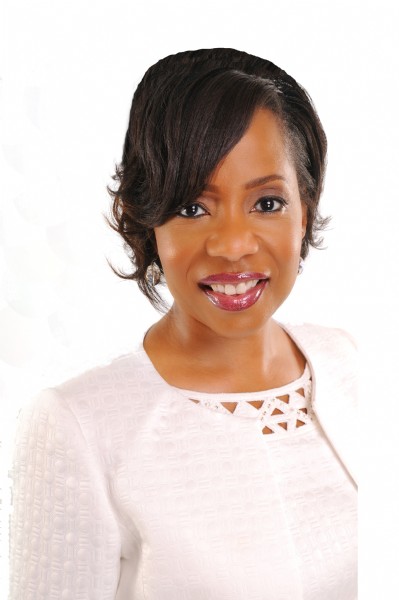 A NAHRO (National Association of Housing and Redevelopment Officials) certified Commissioner for the Clarksville Housing Authority, serving since June 2013 where she now fills the role as the Chairman of the Board of Commissioners. She is also the Chief Executive Officer of the Greenhill Human Development Corporation, Clarksville, TN where she gives general oversight over all programs sponsored by the 501-c 3 non-profit arm of the church, i.e., Board of Directors, After-school programs, Summer Empowerment Camp, Feedings and clothing mission for the homeless and economically challenged, the annual Back to School Bash, community sponsored events in partnership with community agencies. She retired in 2012 from the Ft. Campbell School System after a total career span of 28 years of teaching. Additionally, she completed Leadership Clarksville in 2014, and Clarksville-Montgomery County School System Leadership Program in 2015 and is presently a member of Leadership Middle Tennessee, class of 2019.
She is a former Fisk University Jubilee Singer and Magna Cum Laude graduate of Fisk University earning the Bachelor of Science in Music Education, Master of Music Degree from Southern Illinois University-Edwardsville and the Master of Arts in Theological Studies from Liberty University. She is presently pursuing the Doctor of Ministry degree in Pastoral Counseling from Liberty University. In addition she completed the Professional Life Coach, Grief & Loss Coach, and Caring for God's People Certificate programs from the American Association of Christian Counselors. She is the author of the books; AFRICAN AMERICAN HISTORY MONTH DAILY DEVOTIONS, and MOVING FORWARD-FINDING PURPOSE IN YOUR PAIN with plans to continue writing. She is the founder and host of The Christian View Podcast (www.thechristianview.org) which provides conversation on various Hot Topics, and real solutions for real life issues. She enjoys the outdoors, music, visual arts and sports events, reading and journaling, traveling and going to the movies. She believes that learning to let go of your past, forgive others and yourself, laughter, rest, relaxation, physical exercise, healthy eating in addition to prayer and meditation on scripture and biblical principles are also essential to a healthy relationship with God, with yourself and with others.